Item List
From the farm to your plate
In our farm's kitchen, we prepare delicious ready to cook meals. Carefully prepared with the highest quality natural ingredients, always without preservatives, our meals are healthy and tasty.
​Heat and eat:
Chicken creton
Chicken pie
Chicken, mushroom & brie sauce
Chicken pot pie
Chicken manicotti
Green curi thaï chicken
Soups
Chicken noodle
Chicken and coconut milk
Chicken Gumbo
Cream of Chicken
Grison
Rutabaga and maple soup
Chicken sausages
​Breakfast type, with or without Maple Syrup
Cranberry
Mango
Fine herbs
Herbes de Provence
Tomato and basil
Roasted garlic and cheese
Bacon and cheese
Italian (mild and spicy)
​Honey and garlic
Turkey sausages
Turkey and apple
Turkey and blueberry
Chicken wings
BBQ
Honey and garlic
Fine herbs
Maple Syrup
Natural
---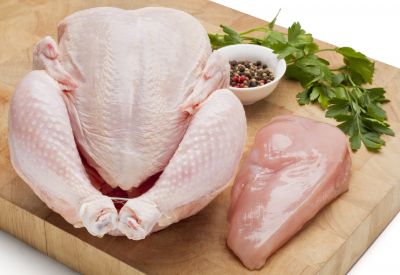 Boneless Breast single / double skin 

Stuffed chicken breasts (delicious, ficellées, baked or bbq) cordon bleu, Savoy (panchette, suissons cheese, dijon), asparagus goat cheese, lamb with mint. 

Seasoned breasts: Maple-pepper-lime corindre, tandoori 

Boneless roast half white half brown chicken (breast with skin, stuffed with thigh) brown to white center outside 

Schnitzel / fondue 

Thigh bone (size 4) 

whole thigh 

Natures and seasoned drumsticks (bbq-maple-honey-garlic & herbs) 

Our famous chicken wings plain and flavored (bbq-maple-honey-garlic & herbs). plump: 85 gr / wings with meat, not just skin and bones.
Bones and carcasses for soups and broths. size of 1 kg and 15 kg.
WE OFFER THESE CUTS WITH TURKEY
---
Item picture